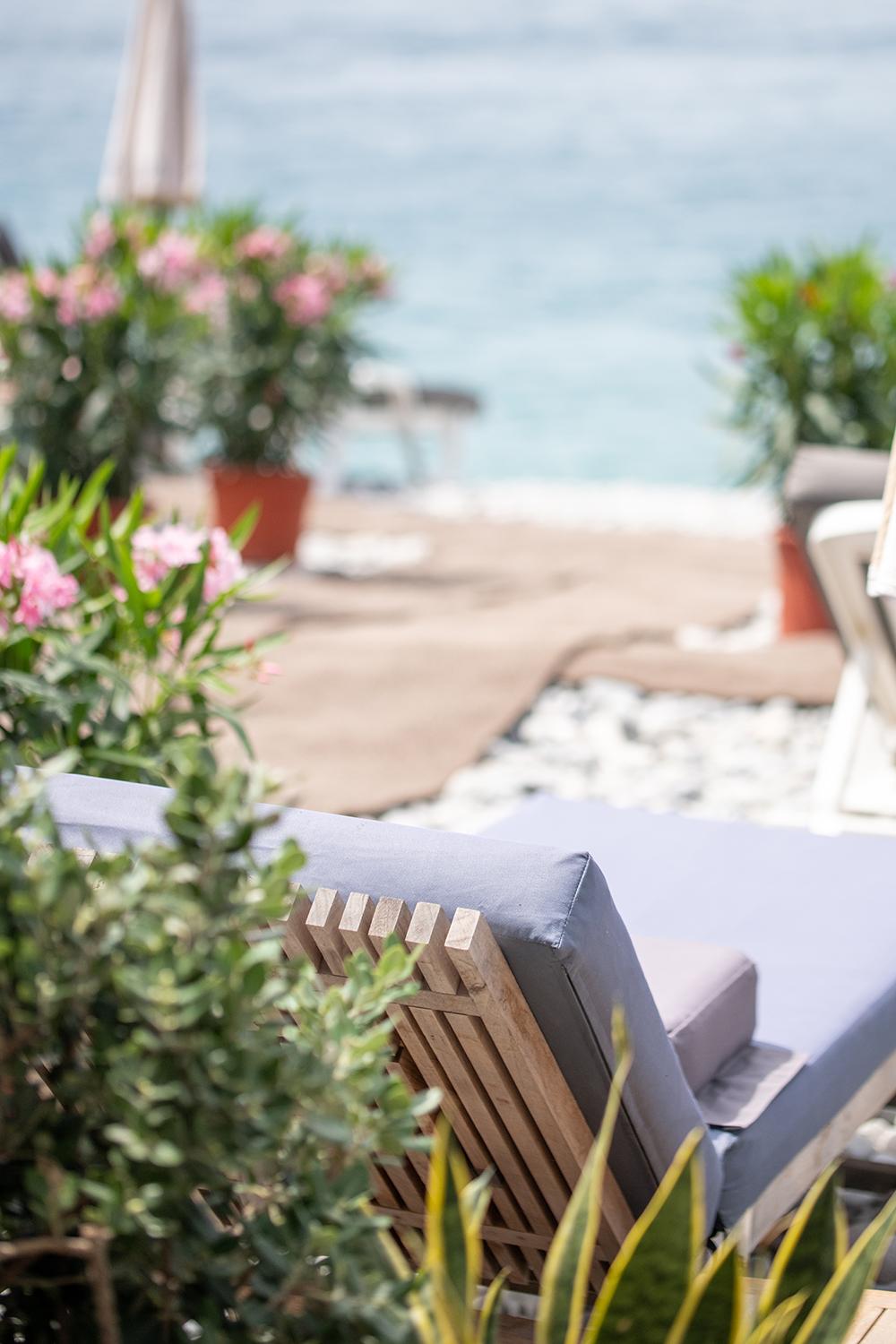 An idyllic place ...
Nestled at the foot of the castle as in a jewel case, Castel Plage is the promise of a unique moment, according to the waves and gourmet temptations in keeping with the Mediterranean.
A small haven of peace just a stone's throw from the old town, this seaside restaurant mixes bistronomic cuisine, enhanced by an extraordinary setting. Symbol of the dolce vita à la niçoise, Castel will be unpretentious and will conquer the hearts of epicureans.
A veritable institution on the Promenade des Anglais, this seaside restaurant welcomes you from 10 am to midnight in an atmosphere where you can let yourself be lulled out of time.
Castel Plage, An alchemy and a soul ...
Under its Art Deco structures or under the parasols, feet in the water, among its collection of painters and sculptors including Ben, Arman, Patrick Moya, Sacha Sosno, Ali Abdelhafidh and his team put your worries in the locker room and puts you the sun at the table.
1 9 8 0